'Samathvam Santhe' at Justbe on January 30th and 31st, 2021 brings you products that are an exclusive collection of sarees, cotton handloom, kantha work, jacquard and embroidered, in jute and linen, trendy unstitched dress materials, kurtis, tops and dresses, customized up-cycling of old sarees and products for sustainable fashion, bed linens, bright woven baskets of natural fibres and bags of all variety and colours, wildlife photography of colourful birds, animals and landscape in the form of calendars, frames, lovely potted plants, succulents and irresistible handmade macrame potholders.
Natural and organic food products like dry fruits, edible seeds, berries, spices. Quality ghana cold pressed and virgin coconut oil.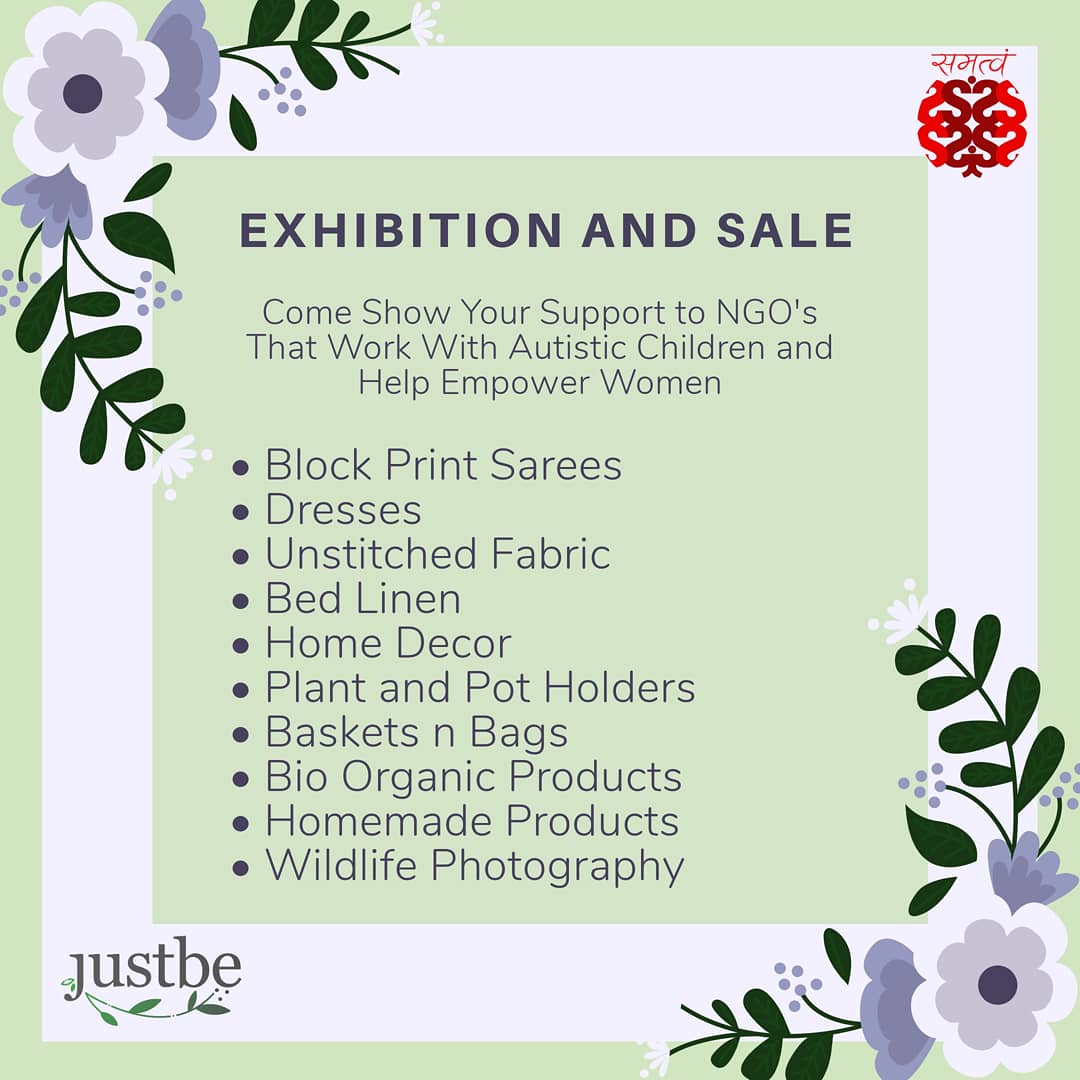 Specialised premium quality homemade cakes, chocolates and desserts. The vegan menu comprises 100% eggless and dairy-free vegan delicacies like cheese cakes, chocolates, cookies, brownies, variety of breads. Biodegradable, universal washing gels and sanitizing products.
Handmade unique, home decor, pooja decor, metal jewellery, key stands, wooden coasters and many more.
About Samathvam: Samathvam means equilibrium. It is the universal balance that has to be achieved at all levels of body, mind and spirit.
'Samathvam' has brought together a wide range of educational and motivational activities over the last 10 years. It aims at good health and wellbeing for all.'Samathvam' is involved in endeavours in bringing together Yoga, meditation, Tai-chi, Santhe, Mela, workshops, courses, tours and social work.
It has created a platform, in the form of 'Santhe' for women entrepreneurs, to make them wholesome in all ways. Supporting NGOs, home based and organic products was the next step in our journey in bringing people together.
Samathvam believew in service, trust and simplicity.