Blending Taste and Good Health
Healthy Meals from India's First Whole Food Plant-Based Restaurant Café and Oil-Free
Kitchen
Rs. 400
Per Meal on Monthly Subscription
Rs. 450
Per Meal on Weekly Subscription
Rs. 250
Per Meal on Monthly Subscription
Rs. 300
Per Meal on Weekly Subscription
*GST and Delivery Charges Applicable
Flat Rate as per the Single Meal Pricing
FREE Health Consultation with One Follow-Up
WhatsApp Support
Flat Rate as per the Single Meal Pricing
50% Off on Health Consultation
Our meals are crafted by passionate, creative and seasoned chefs to give you absolutely delicious experience and 9 different cuisines to ensure that you enjoy and look forward to the meals everyday
Subscribe for a month and get a free health consultation with one follow up and WhatsApp support.
Subscribe for a week or month and get 50% off on health consultation.
* Our health coaches are certified from Sharan and eCornell.
Healthy and Nutritional Meals
DO YOU KNOW?
Plant-based diet is the only diet proven to reverse heart disease and no other diet can make that claim.
Since the 1930s it is known that type 2 diabetes can be prevented, arrested, and even reversed with a plant-based diet.
The longest lived population in the blue zones consume approximately 95-100% a Whole Food Plant-Based Diet.
The only diet where there is no need for calorie counting or portion control. You can eat to your heart's content and still lose weight!
People suffering from autoimmune diseases may benefit from switching to a whole food, plant-based diet
Plant-based diet is naturally enriched in antioxidants and anti-inflammatory components, as those present in fruits, nuts, vegetables and spices.
It is strongly linked with reduced age-related cognitive decline and the risk to develop neurodegenerative diseases like Alzheimer's, Dementia and Schizophrenia
Healthy GUT MICROBIOME = Strong IMMUNE SYSTEM
Did you know that 70-80% of our immune system lies in our gut? Health of our gut translates into strength of our immune system.
The good gut bacteria love and thrive on foods rich in fiber, antioxidants and polyphenols.
Plant-based meals are chock-full of fiber, antioxidants and polyphenols giving you a strong immunity!
Nutrient Dense Meals that is Oil, Meat, Refined and Dairy FREE
A diverse, balanced and healthy diet helps to protect you against various nutritional deficiencies and lifestyle diseases.
Our unique plant-based meals have been carefully crafted by our team of certified health coaches to not only meet your nutrition requirements but also to make sure that your body absorbs every bit of it!
Apart from essential dietary elements like whole grains, beans, legumes, nuts, seeds, spices, and greens we also pay attention to food combinations to optimize nutrient absorption
The prices mentioned are for each meal and do not include delivery charges and 5% GST. Reach us on +91 88841 63061 or health@justbeyou.in for more details.
You may also contact us by filling the form below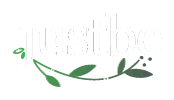 Justbe Cafe, 383/31, 13th Cross Road, Sadashivnagar, Bengaluru 80
Monday – Thursday: 11:00 AM – 10:00 PM
Friday – Sunday: 11:00AM – 11:00 PM
To make a Reservation
Call: +91 80 48538672